We have had some awesome luck lately when it comes to shows.  We took Bülent's parents to an interactive show called "Dövüs Gecesi" or "Fight Night".  It was an interactive political piece to get people thinking about why people vote for their chosen candidates.  It was very illuminating.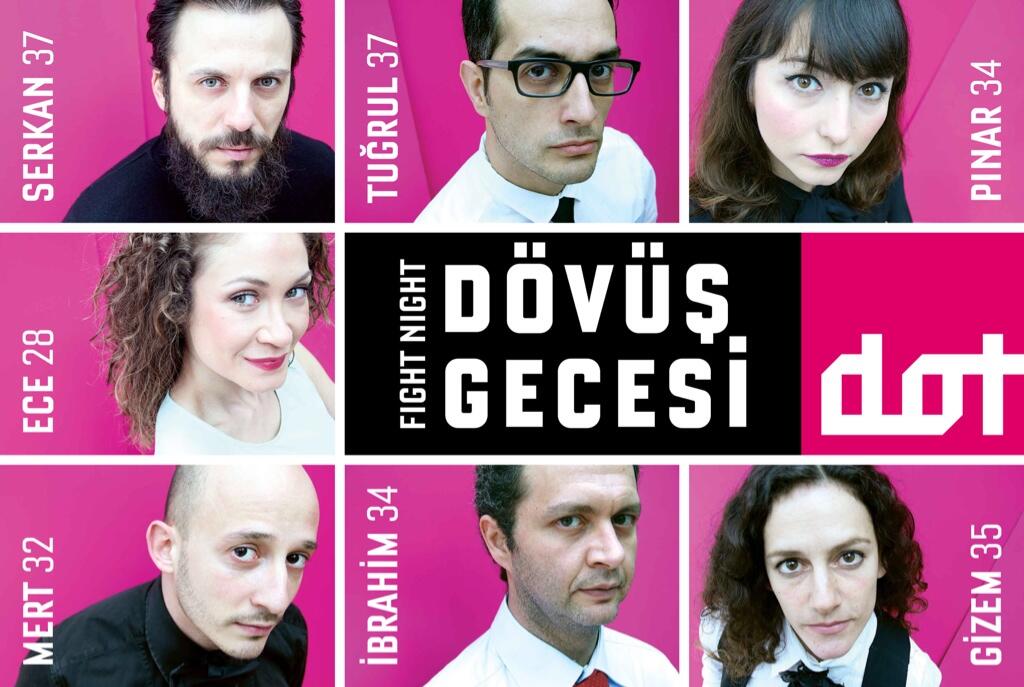 At the end, one of the most charismatic candidates called for a change to the system and for people to not vote, to abstain from voting.  In the US it is called apathy, in Turkey it is ILLEGAL to not vote.  It was a call to conscious progress.  The show was fun and interesting and a political call for change.  A great show!
The second show we went to recently was the Ankara Jazz festival. We went to see Karsu, ethnically Turkish, raised in the Netherlands, named after her father's village in Hatay.   Bülent has been following her for a while, and really loves her music, so when he found out she was coming to Ankara, he could not wait for the concert.  I have to say, her sound is great.  Her voice is amazing, her band really strong, but on top of that her choice of songs are eclectic, Türkü, English and Turkish jazz, Blues, 60s rock, and Ottoman songs.  Her whole set was dynamic due to her interesting set and her charming on stage personality.  She was really endearing, not too polished, with semi-fluent Turkish with a strong Hatay accent (adorable)!
This week we are going to Cer Modern for open air Turkish independent/art movies.  They have English subtitles, which is great, because I haven't really been able to watch any before now.  We watched one last night and it was really fun!  It was Şarkı Söyleyen Kadınlar, or the Singing Women, slightly depressing but really interesting.  It was my first Turkish movie because usually they do not have English subtitles.  We are going to another tomorrow.  I can't wait!